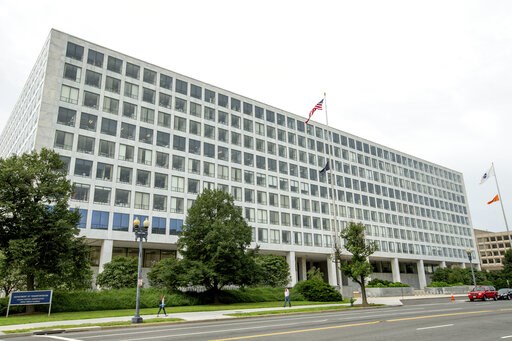 (AP Photo/Andrew Harnik, File). FILE - This Friday, June 19, 2015 file photo shows the Department of Transportation Federal Aviation Administration building, in Washington. For more than six decades, the Federal Aviation Administration has relied on em...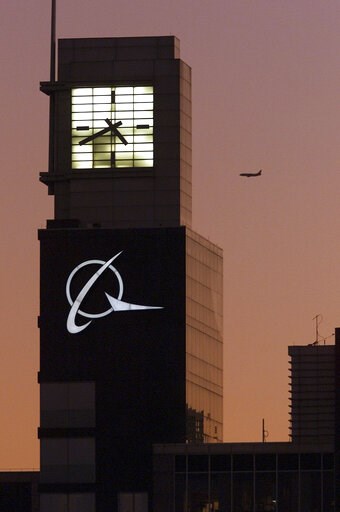 (AP Photo/Ted S. Warren, File). FILE - This Dec. 20, 2001 file photo shows an airplane flying past the Boeing logo on the company's headquarters in Chicago. The FAA's oversight duties are coming under greater scrutiny after deadly crashes involving Boe...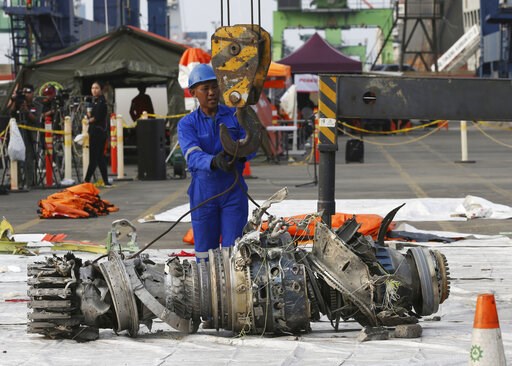 (AP Photo/Achmad Ibrahim, File). FILE - In this Nov. 4, 2018 file photo, officials move an engine recovered from the crashed Lion Air jet for further investigation in Jakarta, Indonesia. The brand new Boeing 737 MAX 8 jet plunged into the Java Sea just...